AV-Inspector is unique software, providing a set of tools for content based video file analysis. It includes tools, such as automated generation and annotation of technical parameters, objective quality metadata on the condition of the original medium and the recording chain during the digitization process. Contrary to other software available for the analysis of technical parameters like bit rates, levels, encoder problems, etc. this allows also the detection of artifacts that have been transferred to new media already. This means that the visual impact of the artifact is judged rather than the technical problems in the signal. Thus AV-Inspector is designed complementary to tools like Cerify® by Tektronix, Baton® by Interra or similar tools.
Besides detecting visual artifacts AV-Inspector also detects artifacts in the audio signal.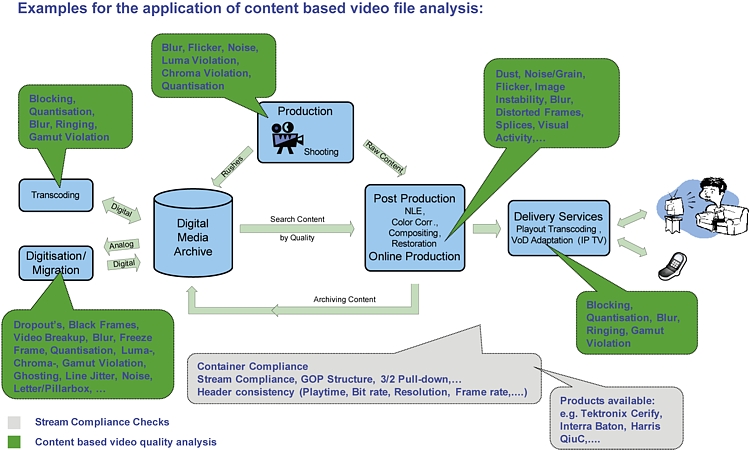 AV-Inspector has been designed by experienced senior video engineers and leading research institutes in cooperation with major broadcasters and sound archives as a cutting-edge tool for professional video & film archives and service providers working for such archives.
We greatly appreciate your feedback and any suggestions you may have for AV-Inspector's further development.
If you are interested in testing AV-Inspector, please contact us at
contact@av-inspector.com
.