The Ceiton workflow management tool is specialized to handle archive workflows or other audiovisual studio related workflows. With customers like Bavaria Studios, Emil Berliner Studios, Sony, Warner, Westdeutscher Rundfunk and many others it has taken the lead this area.
Transfer Workflow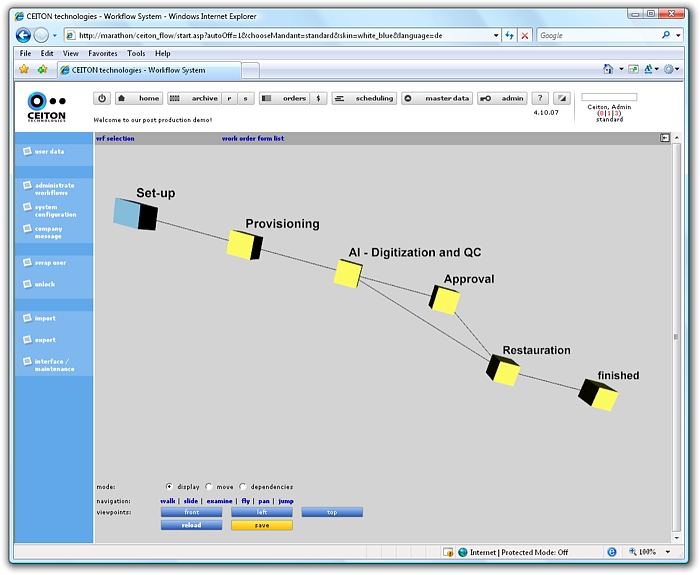 Transfer Order Form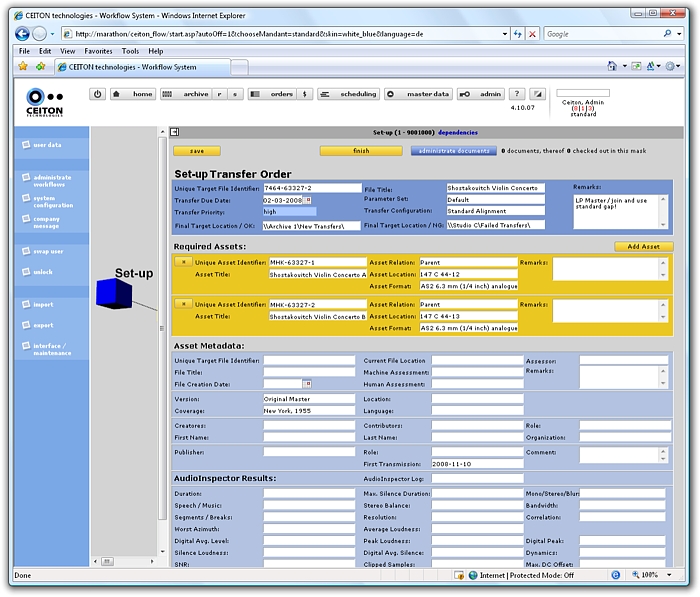 You can find more information about our workflow management tools at
http://www.ceiton.de
.
If you want AV-Inspector to interface with your existing workflow management solution let us know about the system you use.
If you are interested in testing AV-Inspector, please contact us at
contact@av-inspector.com
.